Château de Brives
Sarah and George
Sarah and George have lived in the Château de Brives for 10 years now. And although it was a massive challenge to renovate it, it's not one that they regret. They had plenty of experience restoring period properties before they bought the château, and are antique dealers in France too specialising in textiles and decorative pieces. So it was almost a natural progression to take on a bigger, more involved project.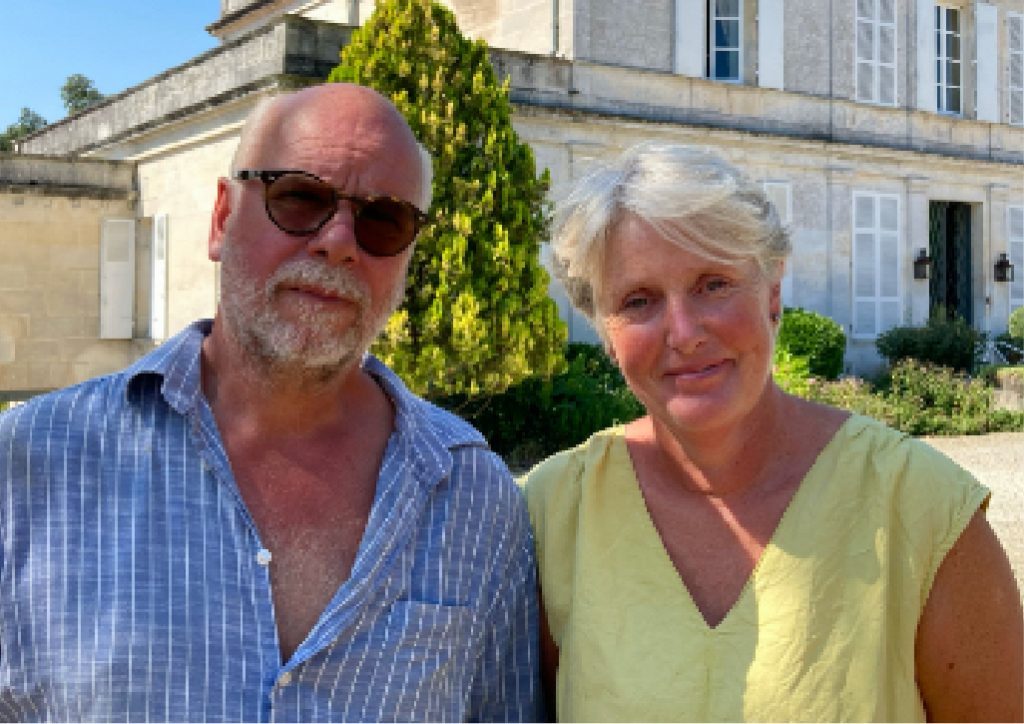 A big project that's hard work – but worth the effort
Sarah and George have both been heavily involved in returning this impressive building to its former glory. And it's been such a massive and ongoing project that there's been little time off for either of the couple.
But as well as its awe-inspiring size, the château also has a fascinating history to match, and both agree they could hardly live anywhere more interesting.
Original is best
Sarah tries to restore the property as close as possible to the original. She even tries to repaint in the same colours that were first used.
That's a love for detail that takes more time – especially with the research. And it's expensive too, because everything needs to be so beautifully made.
Old-fashioned builders are hard to find
Sarah prefers to use traditional methods to refurbish, although it can sometimes be harder to find builders who work in the old-fashioned way. But it's worth the effort to track down artisans, she's discovered they are much less likely to "bodge" things than modern builders.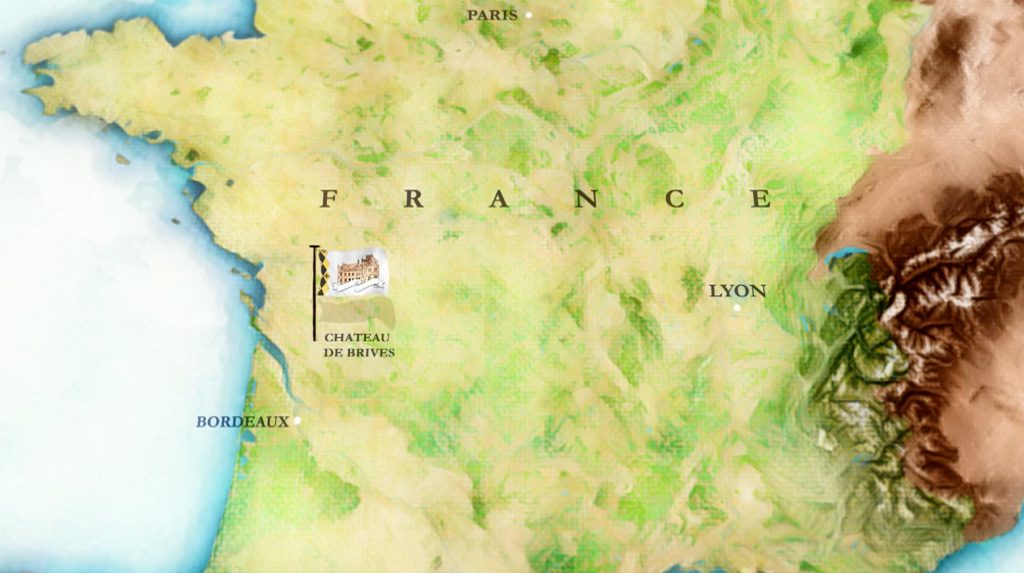 At home in France
The couple live in the château most of the year, although in normal times they would return a few times to the UK in the school holidays.
They have two children, Tatiana who is an art student at Canterbury University, and Alexi, who is at boarding school in the UK.
How have they managed with the pandemic?
Not easily. The lockdown came at a bad time, and they obviously can't host weddings for a while. But it has given the couple more time to spend on projects, and the children are old enough to help too.
What about other pastimes?
There are plenty of opportunities to explore the vineyards or enjoy some of the many activities along the River Charonte. There is always something to do; cooking, growing veg, walking dogs, drinking wine, socialising, markets. But running the château, doing renovations and looking for antiques that fit in with the property, take up all of Sarah and George's spare time.
Jetsetters
Sarah and George, in normal times, travel extensively across Europe hunting down the very best antiques for their business. They specialise in textiles from the 18th century through to the 20th century including antique clothing that they sell on to Hollywood to be used in films (for example the new Mary Poppins and all the fabric in the sails in the Pirates of the Caribbean films) and clothing designers often buy original pieces for inspiration for new collections.
Any regrets about taking on such a massive undertaking?
When the couple first came to the château, major renovations were needed in the first few months just to make the place habitable.
It was incredibly hard work, bringing up two children at the same time, but on the up side, Sarah and George agree that few people are as fortunate as them to live in such an amazing place.
Favourite rooms?
The couple are particularly keen on the kitchen – a lovely workspace they say – or the hall.
But their standout feature isn't a room at all, it's the staircase. It's a copy from the Queen's House in Greenwich and has been restored to look as amazing as it would have done when the château was first built.
No chance to get bored
They've no plans to live anywhere else, and don't think it's possible to ever get bored with the building. When the château was built in 1823 the architect who designed it incorporated many interesting items from his travels around the world into the building, and Sarah and George find it as fascinating today as it was when they first moved in.
Château de Brives Services
weddings, events, exclusive use, gite
Booking Enquiries
Find out more or to book a stay – contact the owners here