Château De Lalande
Stephanie
Nestling in the heart of France, the stunning Château de Lalande boasts a 600-year-old history. And when Stephanie Jarvis and her friends bought this property in 2005, Louis XIV's cousin Anne Marie Louise d'Orléans, La Grande Mademoiselle was the most well-known of its many owners.

Now Stephanie outshadows her.
She's been made famous for her YouTube vlog that began during the pandemic and already has over 100,000 followers.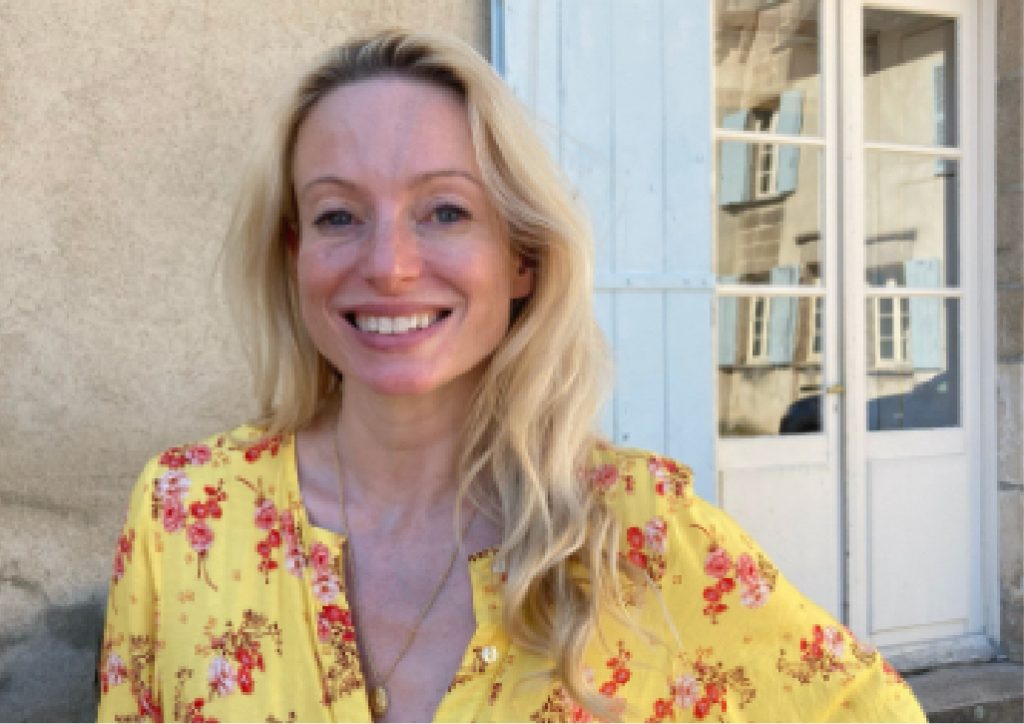 Château De Lalande, A rare breed
Château owners are different from everyday folk. Because although many people would love to own or run one of these magnificent stately buildings, far fewer are willing to devote the time and energy needed into restoring and managing these huge properties. And only the very brave will leave everything they know behind to start a new life from scratch in a foreign country.
Yet even among this unique breed Stephanie Jarvis is atypical.
Not your usual choice of partner
She has a degree in English from Oxford. And having studied Opera at Trinity college of music, is an accomplished singer too. Yet what makes her stand out is the people she has chosen to share her château adventure.
For example, while most château owners run their property with a partner, she owns hers with her two best friends – one an ex-boyfriend – and lives with an ever-shifting group of friends, volunteer helpers, mum and brother which she describes herself as "one weird family".
And while the pandemic has had a devastating effect on many businesses, it forced Stephanie to look for another way to bring in money, and against the odds, she's now more successful than she's ever been.
From château management to YouTube star
Stephanie moved into her château in 2005.
And although people were living on the site from at least the 13th century, the building can be dated from around the late 15th or early 16th century. Bringing that building back to its former glory – but making it better than it's ever been – is a mission for Stefanie.
But as you might expect from someone as individual as Stephanie, she no longer relies on traditional forms of income to finance her rebuilding. Instead she's turned to 21st century methods and has become a YouTube star.
She now has over 100,000 followers, and her income during pandemic has risen from zero to a six figures number. And Stefanie is now such a celebrity that people recognize her in airports and stores across Europe.
The Château DIY show changed life dramatically
Appearing in the reality series in 2018 inspired Stephanie to start her own YouTube channel. Initially she taught herself to film and edit and it was just a hobby, but daily running of the property meant she didn't have enough time to spend making videos.
Then came the pandemic.
It could have meant an end to everything, but instead it led to a new beginning.
Produced in the bedroom
There were lot of bookings for 2020 that had to be cancelled. And a flat Stephanie rents in London lost all its bookings too. So when she was quarantined in her house after coming back from a journey in South East Asia, she focused on making YouTube videos from her bedroom.
A surprise star
To her surprise – and relief – it was enormously successful, providing exactly the sort of entertainment that a world in lockdown needed. And Stephanie earned far more than she could ever have done from B&B.
Her fans have even created an online community who watch her episodes.
Fame has helped to bring in money in other unexpected areas too.
In February this year she began to accept online donations from benefactors to help restore the château. And now, from zero, it's pulling in over £15,000 a month,
Because all that money must be used exclusively for renovations, her YouTube vlogs now provide the income to keep the château running, and everyone in food and, more importantly, essentials like wine!
YouTube is the way going forwards
And although in the pandemic, YouTube is her only business, Stephanie says it will continue to be the main business when life returns to normal, and everything else will be subsidiary.
She's become so well-known it's probable that some paying guests will come to visit because they're more interested in seeing her, than her château.
But the Château du Lalande is the other star of the show
And, of course, it has a much longer history.
Its first recorded mention is a grizzly entry in the mid-15th century.
Jacques de Lalande was the original Seigneur of the demaine, who married a widow of his neighbour who had, according to local tradition, been murdered in front of his family while on the way to church. Jacques' brother, Jean de Lalande married the murdered man's sister – and together they spent the rest of their life seeking legal justice against the murderer.
The Du Mont family
However it wasn't until later in the 16th century that the current château was built. And although no records exist from the owners around that time, this is when the property's huge towers and defences were erected.
In the late 17th century the Du Mont family owned the château, but because of inheritance debts, Marie du Mont had to sell the land and building to Louis XIV's cousin, La Grande Mademoiselle in 1691. Marie spent the next 30 years accruing enough money to buy back the building, and finally succeeded in 1721.
The de Nadaillacs and the French Revolution
It later became the hereditary property of the Marquises de Nadaillac – who probably considered themselves fortunate to survive the French revolution relatively unscathed.
When the Bastille was stormed in 1789, Charles Joseph du Pouget de Nadaillac was only a boy. And by 1791, and still aged just 17, he went into exile in England to escape the revolution. He fought with the allies against Napoleon, returning in 1814 when he was 40 and the monarchy was restored.
He then married Marie Suzanne Le Maitre de Laage who had inherited the Château de Lalande, before he became the Marechal, or Field Marshal of the King's Armies in 1823.
200 years ownership by one family
In the 1860s a fire led to the rebuilding of a wing and the addition of the two circular towers. Then in 1865, there was another tragic event associated with the château when a five-year-old de Nadaillac boy drowned in the castle moat, which led to the chapel being built by the grief-struck family.
The Marquis de Nadaillacs kept the château for almost 200 years, until Stephanie Jarvis and her friends purchased it in 2005.
Starting from scratch
When she came to the property 15 years ago the château was in need of a complete overhaul.
The entire ground floor was clad in asbestos which had to removed and taken to be destroyed. They had to add septic tanks, fit in new plumbing and all the electrics.
Stephanie says there wasn't a square inch of ceiling wall or floor in any room on the interior or exterior of the building that didn't need something doing to it.
Fortunately Stephanie had had some previous experience of refurbishing properties.
Her parents had always bought houses that were nearly ruins and brought them back to life and she loved seeing the transformation.
So why buy a château in the first place?
When Stephanie and her friend Nick both sold their houses back in September 2005, they were originally looking for a house together in London, And then they realised that for the same price as a four-bed terraced house in the capital they could buy a massive château in France
The hunt for an ideal property was made easier, because neither Nick nor Stephanie minded which part of France they would end up in. All that mattered was the château – and they fell in love with Château Lalande the moment they saw it.
Stephanie says that asides from lacking a grand staircase and entrance hall everything was perfect, including a 16th century history, moat, lake and turrets! And, importantly for her, it was in a remote location too, completely peaceful and far from any main roads.
What madness!
At the time they bought the château, most of Stephanie's friends thought she was mad because she was coming with a best friend and not a husband. Everyone – apart from Stefanie's parents who were 100% behind the move – thought with such a big commitment they were bound to fall out.
Fast forward to the present day and Stephanie and Nick still get on fabulously. And now, to add to the eccentric mix, an ex-boyfriend of Stefanie's has bought a 10% share of the property and come onboard too.
And, Stephanie says, it only took 16 years to prove it could all work.
Fluent in French
Their move was made easier because Stefanie and Nick both speak fluent French, and the local people were so kind. And although most of the time spent here, although very hard work, and has been enormous fun too.
Perhaps the most challenging time for Stephanie was when Nick had to return to the UK to sort out tax issues, and her mother was spending time with her new husband in South Africa. It is daunting to be left in such a massive property on your own.
Rooms that evolve over time
Stephanie thinks it wonderful that people have added to the château in nearly every century of its history.
So that rooms have evolved over decades as each generation leaves a little something from their own time. It means that when Stephanie adds her own stamp on the château, it's a natural progression.
In refurbishing the property Stephanie has been influenced by a mixture of the traditional 18th century French interiors that you see in Versailles, and more comfortable English country house style.
She like to blend the two styles, so Lalande has the look of a château but is more comfortable.
Her vision for Lalande is to restore it, not just to its former splendour, but better than ever, boasting modern conveniences: a fabulous place where a large group of people can choose to be a family who live together.
A warning from Stephanie
Don't buy a château as an investment or just because it seems a good business plan. And don't think of it as simply a more interesting family home.
Restoring and running a château involves so much extraordinary effort, that in her experience, you can only achieve it if it's your life's dream. With a château you are there to serve your house, and not the other way round. And if you enjoy it, and are passionate about it, then it means every day is about your passion and it doesn't matter what goes wrong.
Which leads neatly to her top DIY tip.
Which is just give it a go – because what is the worst that can happen?
Quite a lot, you would imagine, as she follows this question with hysterical laughter!
Not your typical booking
As you might predict, for such an unconventional character Stephanie doesn't take bookings via the normal channels, except for the gites on booking.com
She prefers to have guests who know a little about her and her friends and who will want to sit with them and chat. Which is why, when they are open for B&B, people will have to book directly through her.
So if you want to enjoy an experience that's different in more ways than one, now you know where to go. Who knows, you could end up a château co-star on You Tube.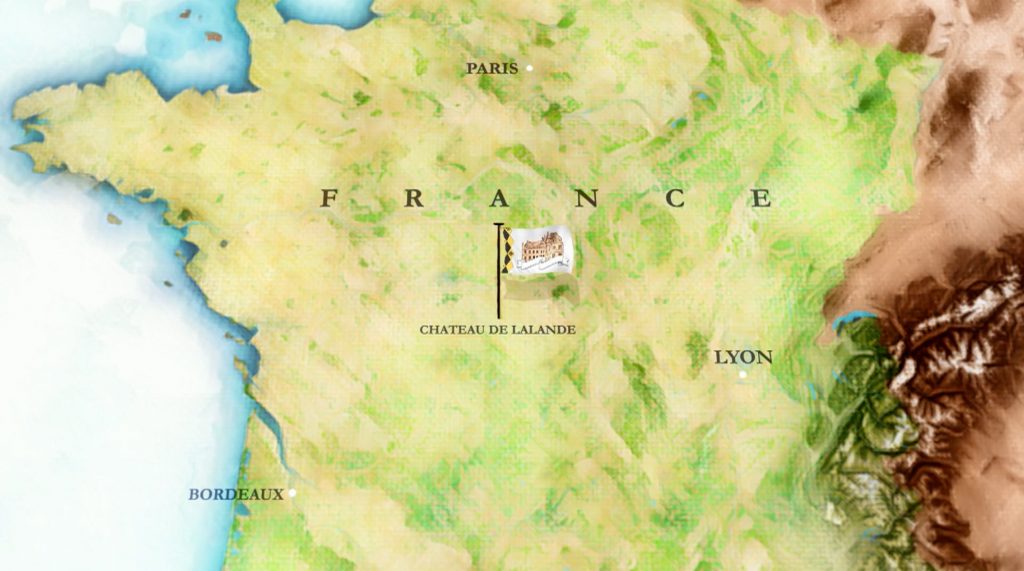 Booking Enquiries
Find out more or to book a stay – contact the owners here