Château De Dohem
Wendy and Marcus
This 19th-century Château De Dohem is in the heart of the Natural Regional Park the Caps et Marie d'Opale in a small French village called Dohem. And Wendy and Marcus have plenty of reasons to adore it.
Not only is it stunningly beautiful and a place that one day they'll call home, it was Château De Dohem that brought them together as a couple.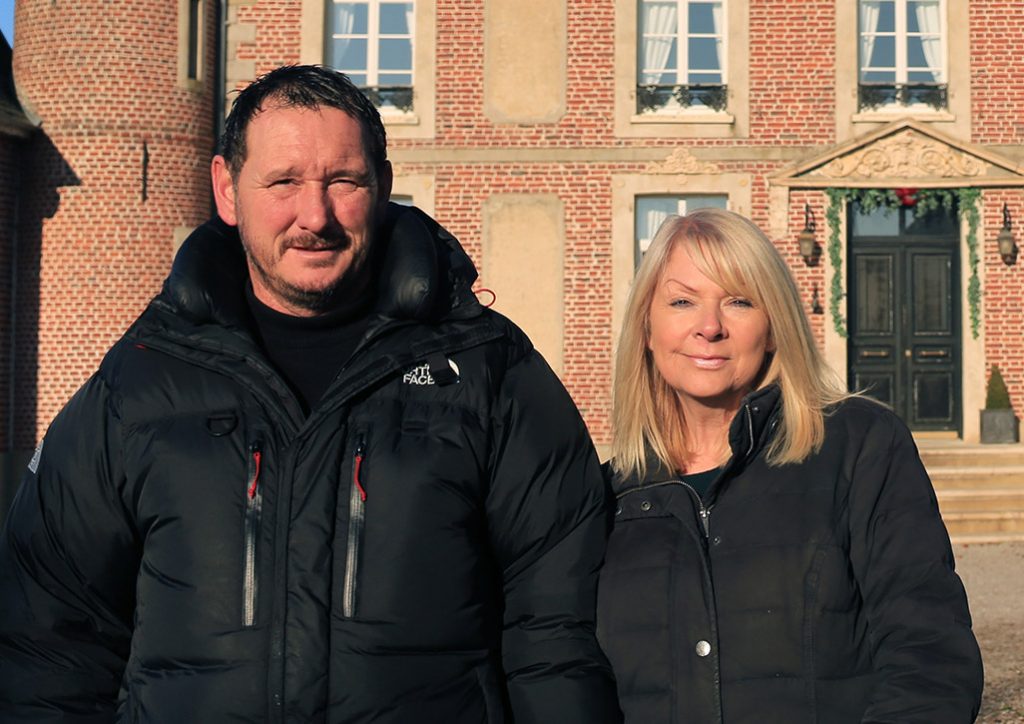 Love in a Château De Dohem
You won't find many buildings with a history as romantic as the Château De Dohem. It was built here in 1875 by Andre Joseph Courtat to celebrate the birthplace of his wife.
It hosts weddings and vow renewals too, with its own wedding chapel as well as a courtyard bar and beautiful gardens.
It also brought the château's owners, Wendy and Marcus together too.
A passion for renovation – and one another
If you follow the château DIY show you'll often find couples exclaiming how they fell in love with their property. But Wendy and Marcus fell in love because of their property.
Wendy bought the château 10 years ago as a project, and Marcus was one of the building renovations team. And it turned out they were as interested in one another as much as restoring the property. After the project was over they both realised that they didn't want to be without each other and the rest is history!
No doubt their shared passion for entertaining and restoring property is one of the reasons they get on so well, and in 2017 they got hitched.
The high-flying party animal meets her rock
Before the château Wendy was a true high-flier – the director of a private jet company. Marcus was a heritage brickwork specialist, which is why he was working on the building and also why he has the ideal qualifications to help renovate it.
Because she used to be a party girl, Wendy knows how to entertain guests.
Although it's also hired out for self-catering, the château specialises in fully-catered party events like hen dos and special celebrations and you won't find better hosts anywhere than Wendy and Marcus. Whilst the gold-standard used to be going the extra mile, Wendy goes at least the extra ten and then some!
Respecting the past
Wendy's specialist skill is interior design. And although what she creates may be new, the intention is always to respect the château's history and make it seem as if it's been there a long time.
With her eye for detail, a single item such as a piece of fabric that she's spotted in a brocante can inspire her to decorate an entire room.
For example, wallpaper with a birdcage theme is now reflected in the design of the dining room – gold, dark and theatrical.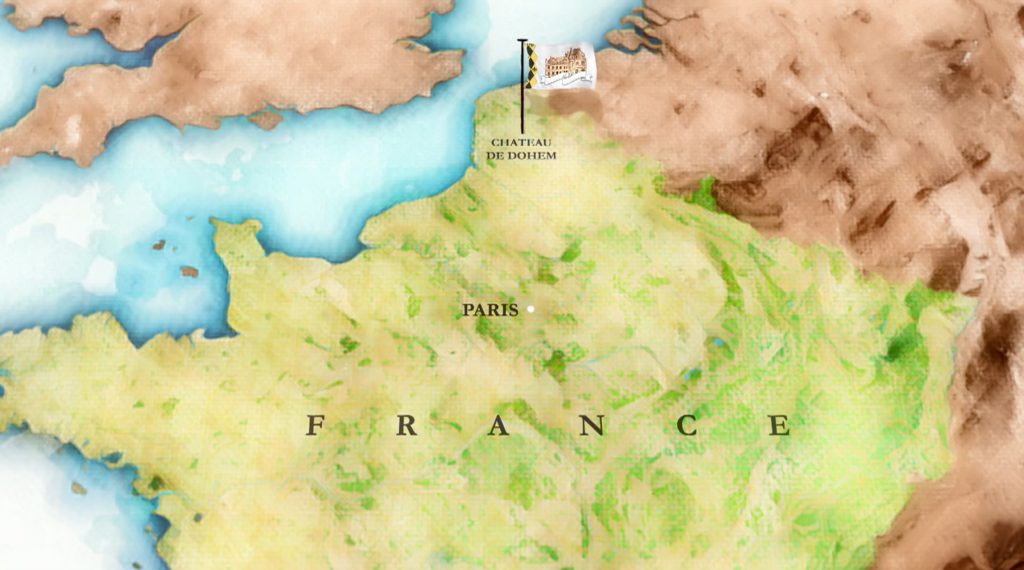 Family help
Other members of the family have specialist skills to help with the business too.
Wendy's daughter Leah runs a wedding props company which comes in handy now and then. She'll dress up a room in an appropriate theme for a party, whether it's a hen night or vow renewal or anything else.
Potager, greenhouse and swimming pool
Work in the gardens is progressing slowly but surely too. A potager has already been planted and there are plans to build a Victorian-style greenhouse too.
The biggest challenge so far has been building the swimming pool. After taking up the decking they needed to fill a gaping hole with around 100 tonnes of rubble as a compact and solid support to lay new paving. In the process, taking everything across, they managed to wreck their lawn.
The pandemic won't stop this couple
Wendy and Marcus want to eventually move into the château, but for the time being, they are still living in England. The pandemic has meant that bookings have been cancelled, which made it impossible in the short term for them to visit their property.
But when restrictions lift the couple have the determination to ensure their château's business success.
After all, their motto is resilience and determination, and their advice has always been "Don't take on a château unless you have a brave heart".
Château de Dohem Services
weddings, events, short stays, exclusive use, retreats
Booking Enquiries
Find out more or to book a stay – contact the owners here