Château Mareuil
Belinda and Lee
This couple bought their Château Mareuil in the Vienne region of France in 2015. Both Francophiles and extroverts, they love nothing better than entertaining and their ancient property that dates back to the 15th century, is the ideal place to help them live their dreams.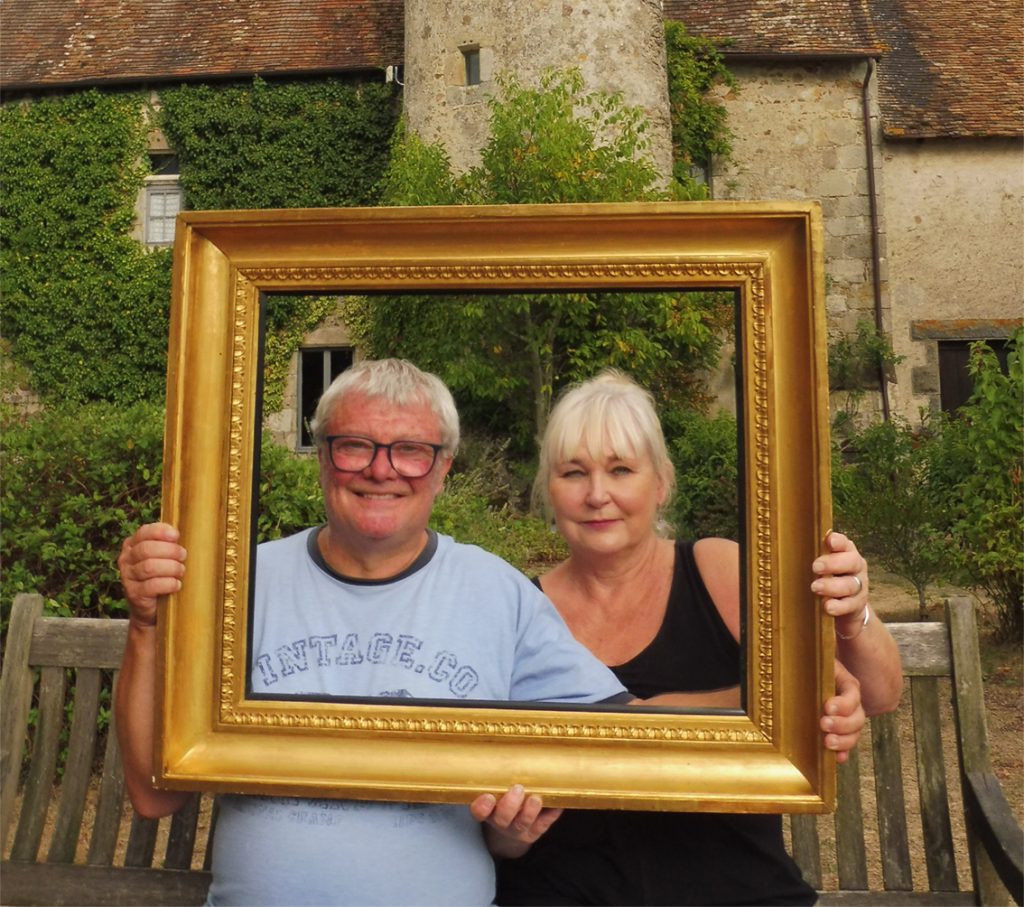 The château that was a castle
They say an Englishman's home is his castle.
Well, for this Englishman – and woman – a castle is their home.
Belinda and Lee bought the Château Mareuil in April 2015. In the 15th century, it was built as a castle to protect the local area from marauding bands of brigands. The original owner in 1494 was Lord Jean 1st de Mareuil, and his coat of arms is still engraved in the donjon.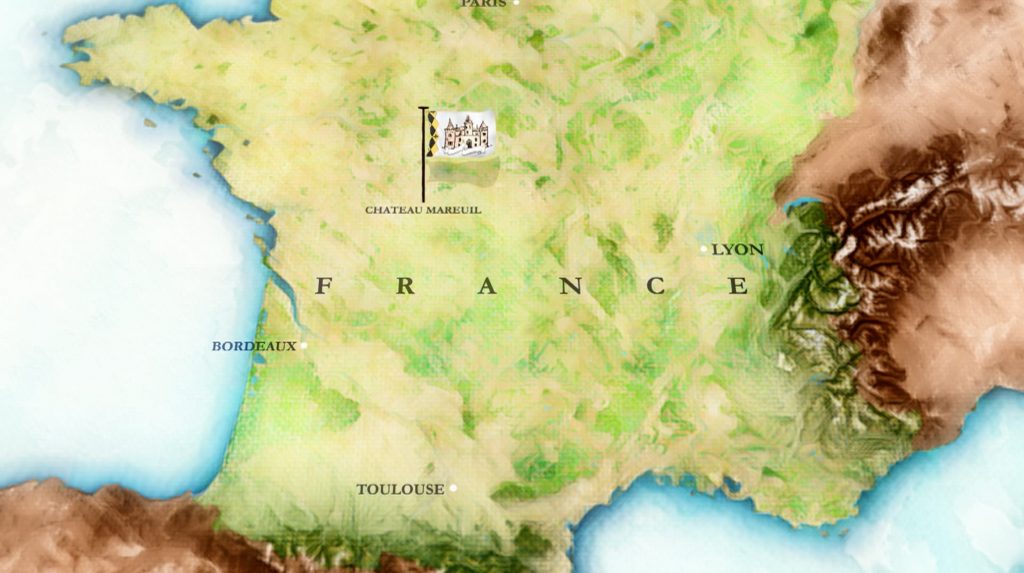 From one tough job to another
Before they bought the property, Belinda was a director at Cancer Research UK, and Lee was (is still!) an architectural lighting designer. But they've swapped those hard jobs for an even harder one: rebuilding and refurbishing the château.
The property's size didn't daunt the couple. Indeed, Lee describes it as the "perfect-sized jewel", and not too big that they couldn't manage it. Hard-working, determined and focussed, they are forever making and adding to a list of jobs that needs doing.
So what's the advice to anyone thinking of buying a château?
Don't be frightened!
It's all about attitude.
And, on a more practical level, make sure you know what you want to achieve before you start. The Prince's top tips also include making sure you have the right tools for the job, and always measure twice!
Blending in perfectly
Belinda and Lee know and respect the history of their property, and their renovations aim to complement the ancient style of the château but combine it with contemporary luxury. So any modern interventions have to sit comfortably with ancient surroundings. For example, with two bathrooms that have recently been finished, Belinda and Lee chose everything from the tiling to the fittings, to complement the building's five-hundred-year-old stone.
Come on in, the water's lovely
Similarly, when the couple built a brand-new luxury swimming pool, measuring an impressive 12m x 6m, the couple ensured it fitted in with the character of the property by making its presence very subtle. Surprisingly, for such a big feature, it's hard to even notice it's there until you are right up close.
The couple have immersed themselves into local life and are well-known, popular figures in the nearby village.
Coping with the pandemic
Like many other château owners their biggest challenge has been Covid-19, with everything coming to a temporary slowdown (particularly for British guests). But it does, at least, give the couple more time to relax with their hobbies, painting for Lee and making sculptures, crochet and cooking for Belinda.
When life returns to normal, they'll go back to running the château as a bed and breakfast, and for self-catered holidays, or a wedding venue – or whatever people prefer. Their business style reflects Belinda and Lee's easy-going nature.
And although life and work are demanding, they both love it here and after all, who wouldn't want to live in a castle?
Château Mareuil Services
weddings, events, B&B, exclusive use, wine tasting
Booking Enquiries
Find out more or to book a stay – contact the owners here