Château Gioux
Debbie and Nigel
Debbie and Nigel who own and manage Château Gioux, have been together for seven years, and live here part-time with their dogs Roxy and Magic.
This determined duo put in an offer for the château in October 2018 and moved in April a year later.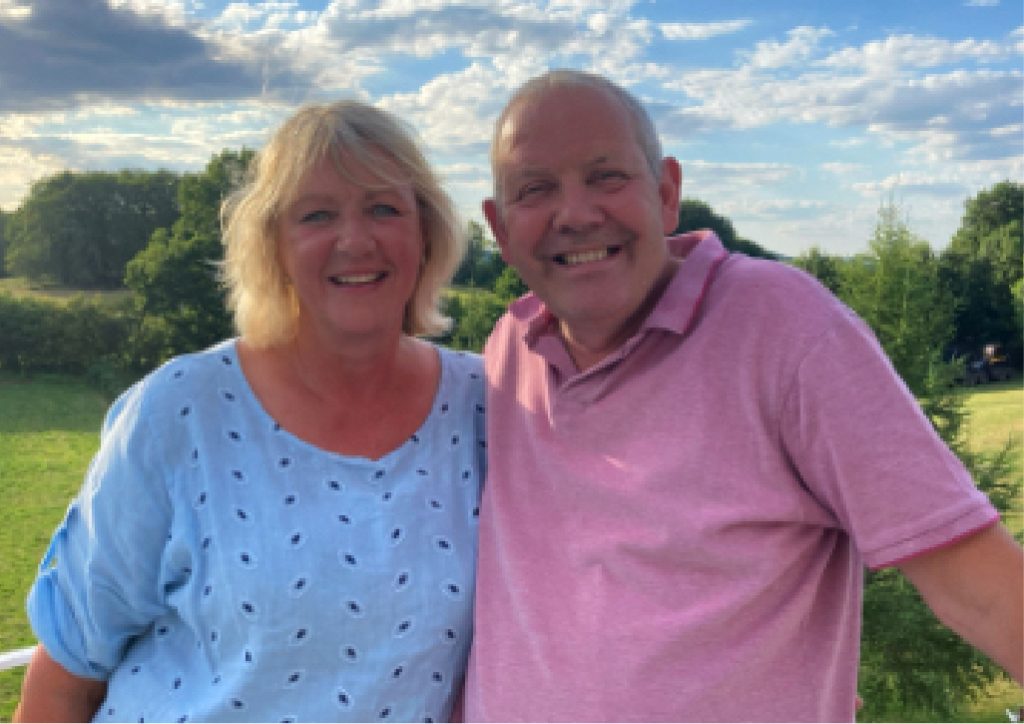 Destined to own Château Gioux
Buying Château Gioux felt like fate to Debbie Bell and Nigel Lawson – something that was meant to be.
Their idea had been to turn a big property into a chambre d'hote – a French bed and breakfast. And when Nigel found château Gioux it seemed to be the ideal building for their needs.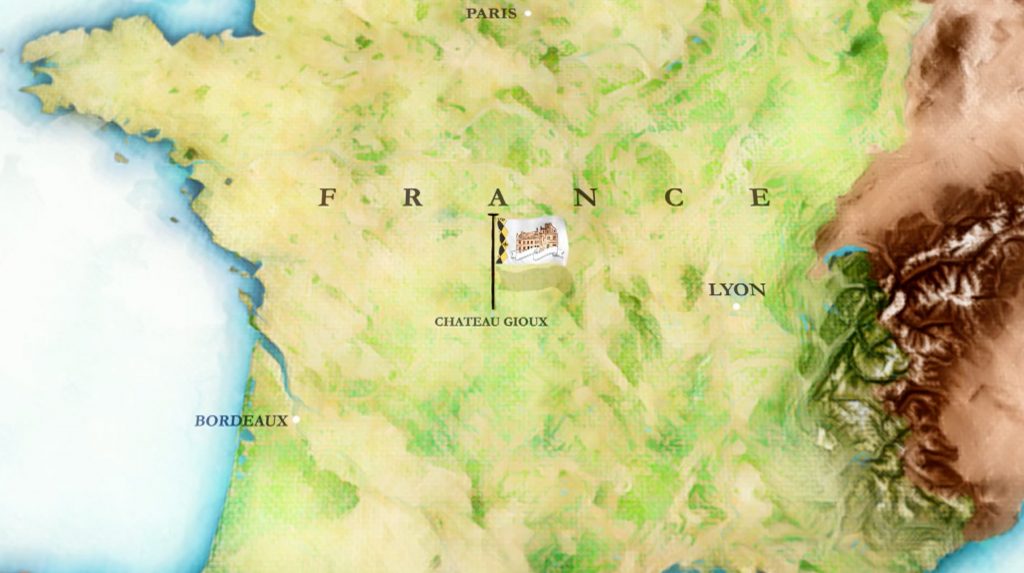 A price too high
But it was 100,000 Euros over budget so they had no choice other than to look elsewhere.
They were on the cusp of buying another property, an old mill for conversion when that deal fell through at the last minute.
Facebook to the rescue
Now the disheartened duo thought that they'd have to start looking from scratch again. But the same day the mill sale collapsed Nigel saw Château Gioux for sale on a French estate agent's Facebook ad. Except this time the price had been reduced to their budget for one month only. And they grabbed their opportunity.
Location location location
Now they are proud owners of a château sitting within a rural hamlet in the Limousin countryside between Limoges and Gueret.
Truly an original
It's an interesting property with a memorable history, built in around 1895 for members of the French and Belgian nobility. It's also one of the first buildings to use a steel frame for support, which was clad with granite.
A French resistance bolthole
Once it was used as a hunting lodge, but in the Second World War the French resistance used it as a hideout. Sadly, one of the resistance fighters was an 18-year-old boy who was tracked down and killed by the Nazis. He was buried at the property before he was moved back to his family's area after the war.
After the war it became an old folk's home until it was sold to Debbie and Nigel.
Do It Yourself is cheaper
The house needed a lot of work before it could open up as a bed and breakfast. And because hiring labour is pricey in France, Debbie and Nigel couldn't afford to get in tradespeople. That meant the couple had to do everything themselves with the exception of the electrics.
Fast work
Nigel did most of the technical or specialist work, including putting in showers and tiling, while Debbie focused on painting and decorating. To add to the stress, they had to work swiftly because they needed to start generating an income.
A head start
They had a big advantage on other couples when they set up business, because Nigel had already lived in France for four years in the 1990s, and can speak the language fluently.
Their previous experience was an asset too. As well as owning a small property rental agency. Debbie previously ran a farm shop and café. Nigel had managed bars in Spain and had also run a hospitality business.
The cash flow needs to flow
The biggest challenge the couple have faced is money – or rather, lack of it.
They need an income to pay for the next project. And the next project – whatever that may be – will help to bring in more custom and more money.
Covid-19
They've been lucky with the pandemic not adversely affecting their business because most of their bookings have come from Europe. In fact, and they don't like to complain, they've almost been too busy.
Time is precious
Debbie and Nigel remained fully booked in the summer but with no staff employed to help them out. So now they want to explore a better work-life balance, when they can afford the time!
That brings us neatly to Debbie and Nigel's top tips if you're thinking about buying a château. Be aware that renovating a château will consume all your time. But although it's a lot of effort, it's a lot of fun too.
Booking Enquiries
Find out more or to book a stay – contact the owners here