Château La Grande Maison
Ben and Billie
Château La Grande Maison, Ben and Billie are two accomplished musicians who have been married for 20 years. That's twice as long as they've lived together in a château they share with their 16 year old daughter Ella, cat and dog.
They were shown pictures of La Grande Maison in a French show at Earls Court, and fell in love with the 18th century property when they went to see it for themselves.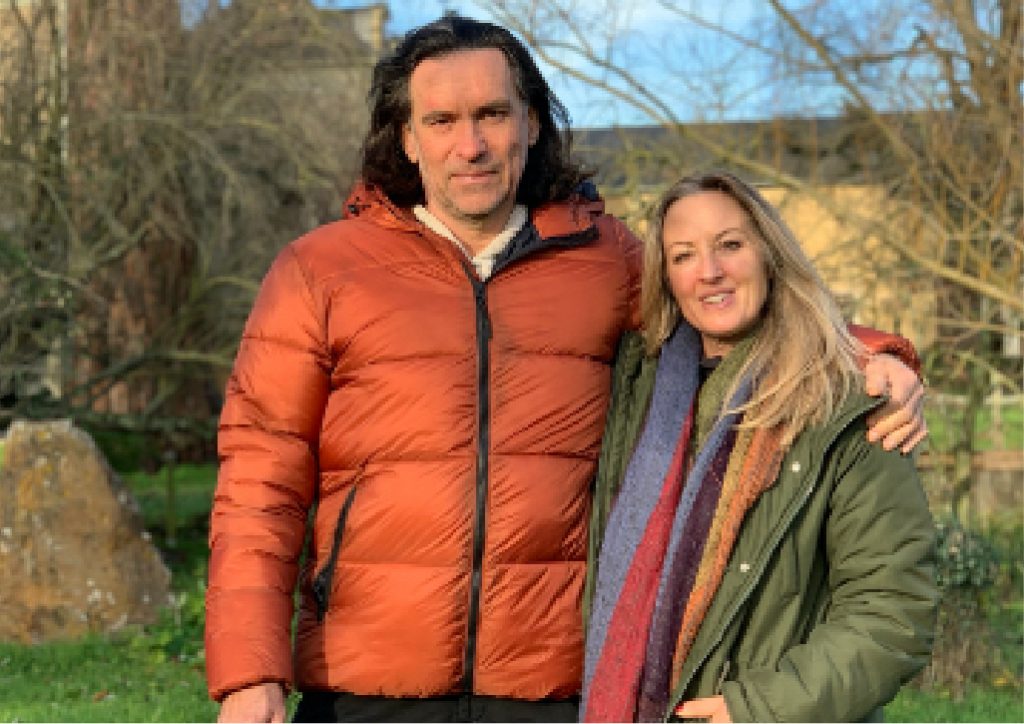 Château La Grande Maison, Ben and Billie really do live in harmony together
They're two talented musicians and music is a big part of their life.
Ben has recorded over 250 singles and 18 albums from his studio, and Billie has sung with big names like McCartney, Sting and Annie Lennox. They've also played Glastonbury, and even wrote a song together when they met.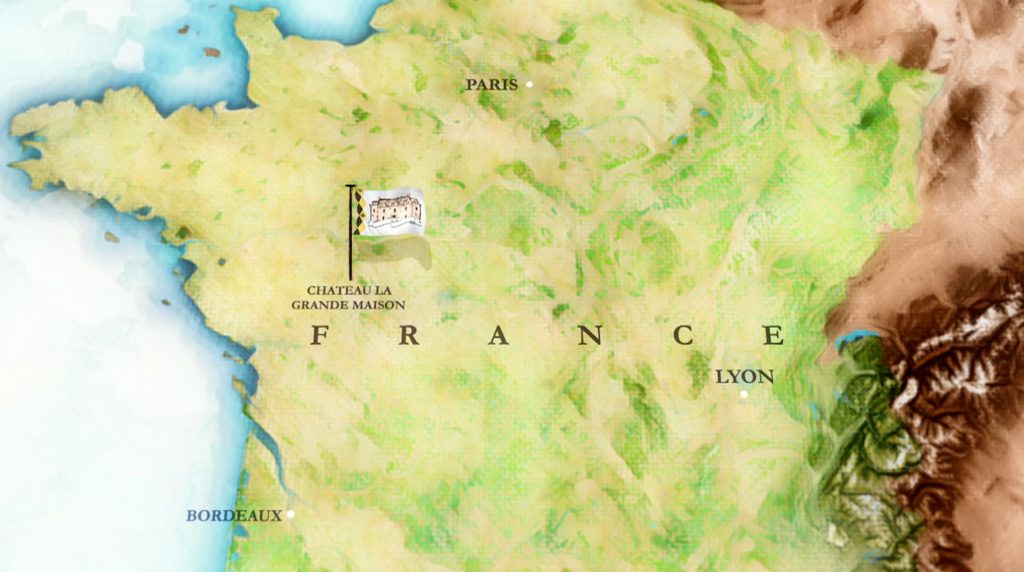 How a long-term plan became a short-term plan
Moving to France was always part of their long-term plan. But whatever property they were going to live in had to meet a short, but demanding list of requirements: a river running through their land, a ballroom for concerts, room for a large recording studio, ten bedrooms, and at least three acres of land for outbuildings and gîtes.
When they unexpectedly came across a property that ticked all these boxes, their long-term plan became a short-term plan and within six months they were living in rural France in La Grande Maison.
Singing from the same song sheet
But although their lifestyles may have changed, their profession hasn't. Their work as musicians includes running music and vocal courses and a soul choir in the ballroom. They also compose, rehearse and perform concerts remotely.
With their shared love of all things creative – music, art, writing and architecture – the Château is the perfect home.
La Grande Maison with a grand history
Situated in the Loire Valley, La Grande Maison is an historic house with part of it dating back to 1745. It's even included in the area's Cadastral plan for calculating land tax in the Napoleonic era. It once belonged to the Count of Countess of St Leon and later to a renowned French botanist who planted a huge sequoia tree in the gardens as well as built a ballroom, winery and orangerie.
Now that's a cosy fire!
When they've rebuilt the couple have tried to stay as true as possible to the home's original design, but modern comforts like 12 new toilets have been added.
Making sure the house was well insulated was a necessity.
But it's still a massive endeavour to heat the house that involves having 3/4 tonnes of old oak wood being delivered.
Plan, plan, plan
Ben says forward thinking is essential if you want to avoid pain later.
That means, for example, putting in electrical junctions years before they were needed in the music studio. Similarly, when the orangerie was restored, a door was built for people to walk out to a swimming pool that doesn't yet exist, even on a drawing board.
Research your dream before you live it
The couples' advice to anyone thinking about buying a château is research before you commit. There's a lot to consider including tax, healthcare and education if you have children. And in particular be aware how local bureaucracy may affect you.
They also advise you to work out how you're going to make a living before you move here. Because if you're not well prepared, a dream can turn into a nightmare.
Making a song and dance about the NHS
The pandemic obviously had an impact on business, and to start with they had to close everything down. However, there was an opportunity not only to produce music again, but also to raise people's spirits and much needed money when they launched a project for the NHS, with Beverly Knight and Joss Stone singing Lean On Me. For the first few months of the lockdown Ben and Billie focussed on the song, coordinating everything from the studio.
Their efforts got a lot of press coverage – you might have read about it yourself.
Preparing for the future
Now the local French stores have opened, Ben and Billie are able to start on their DIY projects again, which includes making their venue space bigger and better.
They're creating a team-building choir experience for big companies, where employees make individual recordings on their mobiles and send them in to be compiled together. Plus they are also targeting musicians to use their fantastic space as an inspiration to compose.
The band plays on
Being on the Château DIY show has helped to maintain interest too.
And the future looks promising with lots of enquiries for events and retreats. So this couple's band is going to keep playing.
Château La Grande Maison Services
B&B, gites, weddings, events
Booking Enquiries
Find out more or to book a stay – contact the owners here