Château de Bourneau
Erin and JB
Château de Bourneau, He's French. She's English. He was a mechanical engineer. She was a doctor.
They're both romantic, passionate and crazy about history, they are also both in love. With each other and an amazing château that's been their home since 2018.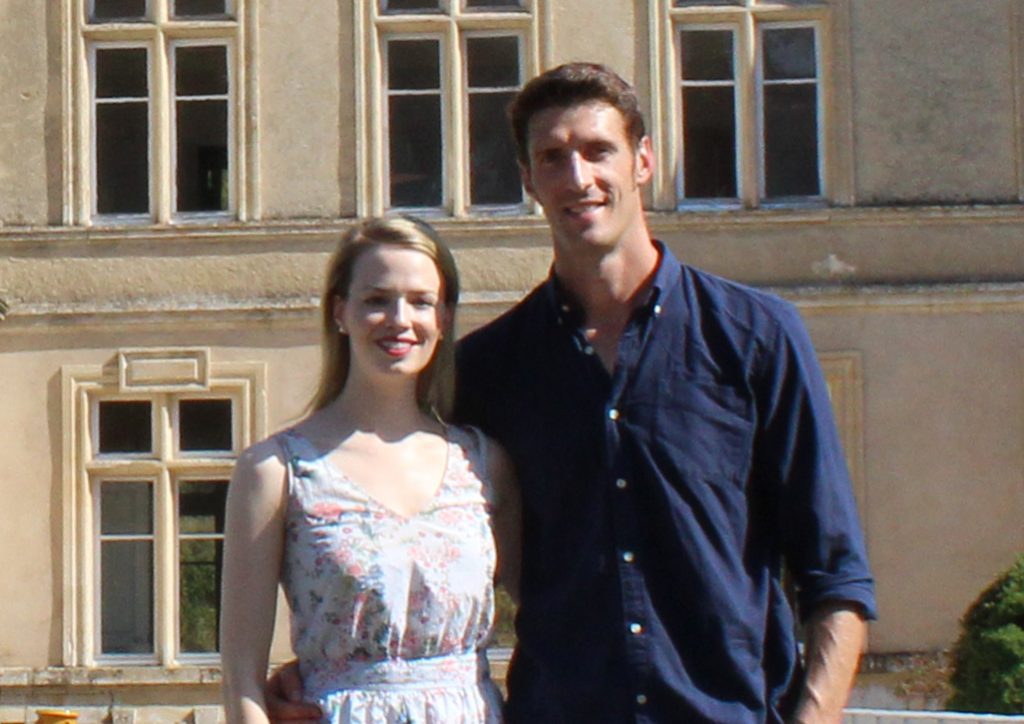 Should you go or should you stay?
What do you do if your career ties you down to working in one place, but your heart wants you to live somewhere else? That was the dilemma facing Erin and JB. Erin's work as a doctor meant that she had to remain in the UK. But she and JB ideally wanted to live in France.
Return to France
For nine years the couple moved wherever Erin's work took her.
And then, in 2018, they finally made their escape to the Château de Bourneau in the Vendéen countryside in the Pays de la Loire region of west-central France.
Just as predicted
The move to France was hardly a surprise to friends and family. After all, JB is French. However buying the château may have seemed a slightly madder option. But because both of the couple are romantic and nuts about history, not totally unpredictable.
The pair had been looking for a property that they could work on renovating, because they knew that, in the short term at least, Erin would be unable to continue in employment as a doctor in France (she needs to completely master the language first!). And a big project would also mean JB could employ his skills as a mechanical engineer.
More for your money
Originally, they looked for a farm house to convert into bed and breakfast accommodation but when they realised how much property you could buy for your money in France compared to the UK, their plans became more ambitious. After 8 months of looking at properties they found Château de Bourneau.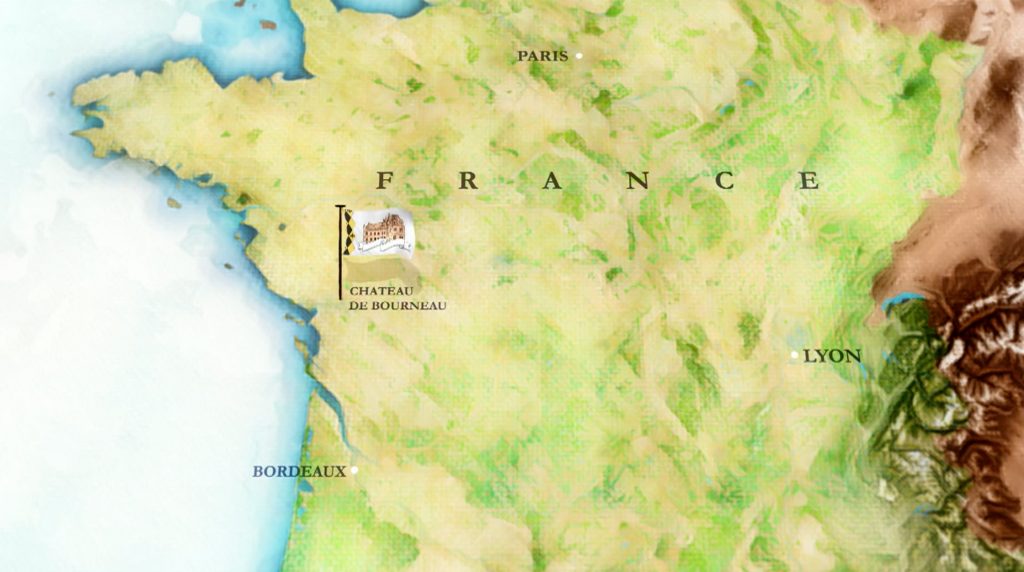 Big is beautiful
It certainly gave them plenty of work. Set in a 16-hectare park and woodlands, the building is so large it even boasts its own moat. And the land includes four large holiday cottages that had been converted from historical out houses and stables in 2009.
However, the château had never been run as a hospitality business before. So there will be plenty more work to do. And although one day Erin intends to go back to medicine, that's definitely on hold for the foreseeable future!
Over 500 years of history
Today there's nothing of the original building that remains, save its four turrets, vaulted cellars and the foundations it's built on. However, the medieval moat that surrounds the château has also survived since the Middle Ages.
The château was built by Jacquette de la Ramée, Dame de Bourneau, who received royal permission from King Louis XI to build a fortified building here in 1464. Abandoned during the French Revolution, it fell into ruin and sadly all records of the original château have long been lost.
The new, improved château
Edmond Möller, a local gentleman, inherited the ruined château and land at Bourneau through his mother's family, and built a new château in 1863 in the style of the French Première Renaissance.
Salvaging history
At one stage in its history the château served as a military institute and a lot of its features were destroyed. Erin and JB aim to restore it as much as possible to its 19th century condition. That's why they prefer to renovate the building in a sensitive way that pays homage to its history, rather than to simply modernise everything.
Inspired by the past
Frequently they uncover relics from the past that inspire them to renovate and decorate an entire room. For example, a chimney fresco they discovered is now the focal point of a room, similarly the honeymoon suite furniture that's been discovered in various attics or outhouses now sit in pride of place in prominent positions inside the château. It's Erin and JB's way of keeping a link to the building's history.
One of the biggest hurdles to overcome was French bureaucracy
It meant that although an offer for the château was accepted in February 2018 it took five months before they received the keys to their new property and were able to move in.
Erin compares that to her brother, who bought a place in London at the same time and moved into it in the following week.
Covid-19 hit hard
However, like so many other businesses, the biggest challenge has been the pandemic. All the events and bookings were cancelled in 2020 but they are looking forward to hosting postponed and new weddings this summer onward.
More time to work. And work. And work
Its only upside is that it means the couple can devote more time to renovations, an occupation they claim keeps them busy 7 days a week and sometimes 12 hours a day. That still leaves a little spare time for Erin to indulge in her passion for painting oil painting, writing and playing the harp or piano while JB loves to restore his vintage motorbike.
The Château DIY show
When the couple set up an Instagram account for their property, the very first email they received was an invitation to appear on Château DIY. They were extraordinarily flattered and found the experience on the show amazing – they loved sharing ideas with other owners. It's also had a direct and favourable impact on their business, with wedding bookings received from people who've seen them on TV.
Top tips
The advice for would-be owners include to always overestimate how long it will take to complete a task. Everything takes longer than you think.
You'll need to have patience in abundance. And don't always rely on outside help. Plumbers, electricians and the like can't always be called in at short notice and little problems occur all the time.
So you'll need to be hands on, and happy to do it yourself.
Hard work that's worth the effort. Overall the couple think they are working probably twice as hard as compared to their previous jobs. However, everything is at least three times more fun too.
Château de Bourneau Services
gites, stays, weddings, retreats, short stays
Booking Enquiries
Find out more or to book a stay – contact the owners here