Château De Rosieres
Amy and Marc
English Amy and her French husband Marc bought their property in 2016 and moved there in 2018. The Château de Rosieres came with a long history and a 130 acre estate but it wasn't until Château DIY approached the couple for their story that Amy and Marc fully realised they were bona fide château owners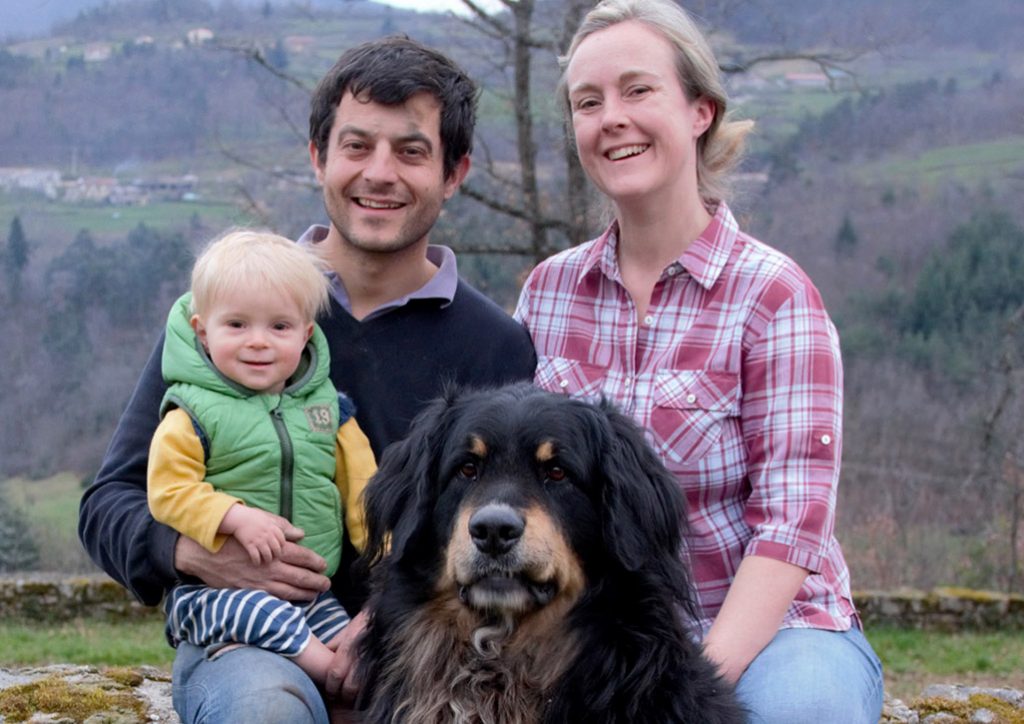 Château de Rosieres, An Earth-Shattering Moment
The ground literally shook when Amy and Marc first met. It was on the tiny, volcanic Caribbean island of Montserrat in 2013. Marc was running a hydroponic lettuce farm and Amy was on holiday, having just left a successful career as a civil servant. A little over a year later they were tying the knot in Norwich Cathedral.
Moving to France
When they decided to move back to France to be closer to family, their dream was to get somewhere with enough land and space that they could develop a business including wellbeing retreats and a working farm.
The Ideal Place
They immediately realised that Château de Rosières was the perfect home and potential business for both of them. Marc is passionate about history and Amy studied archaeology so they both loved the more than 1,000 year history of the château. The rolling acres of forest, extensive gardens and agricultural land gave huge scope for their plans to start a working farm, and the near-derelict out-buildings had so much potential for development into a place to share with visitors from around the world.
An Ambitious List
Marc and Amy have very ambitious plans. They want to build a centre for yoga, meditation, artist, craft and corporate retreats, produce their own wine, create formal gardens, build a green amphitheatre and run a farm with rare breed animals. It's an exciting and demanding change of career but they're confident they can meet the challenge.
The Château de Rosières
The medieval château is located in the forests and mountains of northern Ardèche, in the Auvergne-Rhône-Alpes region of Southeastern France, It's medieval and possibly built on the remains of a Gaul settlement, but its first written records are from the 12th Century. It has served as both a defensive fortress and a working estate throughout hundreds of years of history, and was once the base for the Lords of the area, with a garrison of knights attached.
Open – Partly – for Business
Because Amy and Marc are in the early stages of renovation there are currently no swimming pools or other fancy additions, but the Master Bedroom of the château is available for exclusive weekend stays for a lucky few each year.
An Eco Project
The ultimate aim is to run the château and retreat centre entirely self-sufficiently. They already use their own wood for a massive wood chip heating system, have an eco sewage system in place and are currently looking at options for water and electricity.
An Eclectic Home
Amy and Marc are passionate about antiques and spend nearly all of their spare time searching brocantes and going to auctions to try and find interesting pieces for every room of the château. One of their most exciting projects is the building of a huge, 18th century-style library on the top floor. They've already found a former airship station spiral staircase at an auction in the UK to form the centre-piece.
Paying Tribute to History
Whenever Marc and Amy find something interesting from the château's past, they try to incorporate it into their renovations. Their most exciting find to date was a massive, medieval fireplace hidden behind a succession of walls in their 19th century dining room. They've now fully revealed it and made a feature of the ancient bread oven.
The Biggest Challenge
Before they arrived in Château de Rosières, Amy and Marc lived in a tiny, wooden house in the jungle of Montserrat, so it has been quite an adjustment to move into a 35-room château. Everything that goes wrong, goes wrong on a huge scale, and they have to live in amongst renovations.
Hello Little Clement
Since early 2020 they've had a new addition to their family – little Clement. It's quite a challenge keepnig an eye on him – it's not so easy to babyproof a château, let alone one in the throes of renovation!
Guests Welcome
Despite Amy and Marc being years from having a fully renovated property, they've decided to open up to guests for selected weekends for exclusive B&B (not during the week when renovations continue apace). After appearing on Chateau DIY they were fully booked but sadly Covid-19 put paid to their first season. They hope to be able to reopen their doors very soon, and to start offering guided visits for those unable to stay overnight.
Any Advice for Would-be Château Owners?
Be involved in all of the work, if you want to avoid disappointments.
Only take on a place that you love from the inside, rather than because it's pretty on the outside.
Never, ever have work done when you're not there!
You have been warned!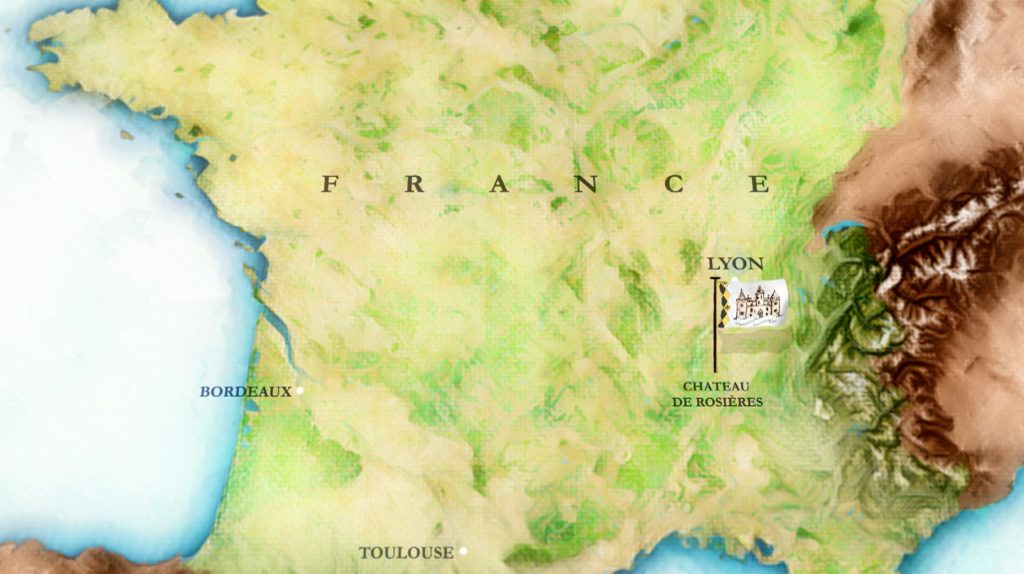 Booking Enquiries
Find out more or to book a stay – contact the owners here