Domaine de la Barde
Tim and Krys
Tim and Krys already know how unpredictable running and owning a château can make your life.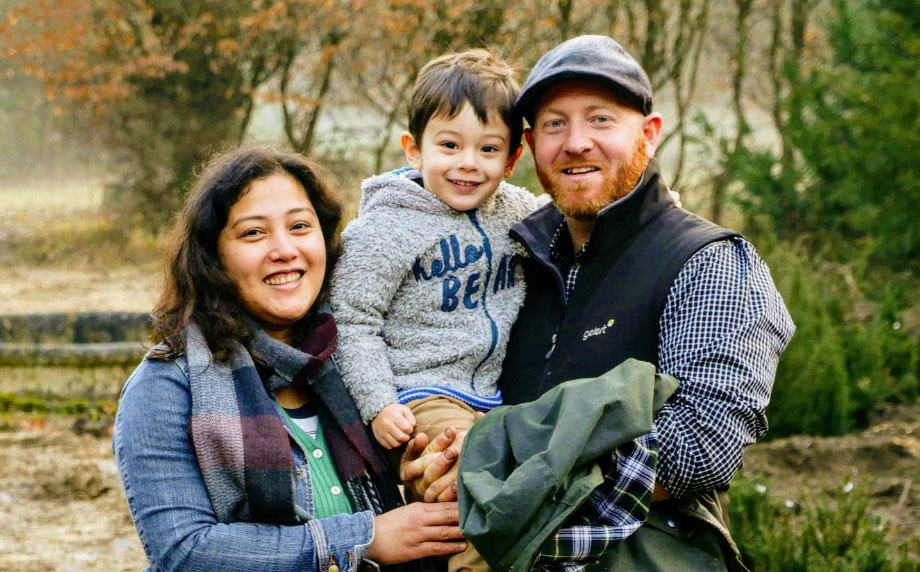 All change
When you buy a château, it will change your life in many ways. You'll be living in a different country.
You'll almost definitely be living in a far bigger home than you've ever lived in before. You may have to learn a new language. You'll probably need new DIY skills and, the chances are, you'll have to change your profession too. For example, consider the experience of Tim and Krys.
Thinking about a change
Before Tim and Krys bought their first château together he was a chef.
But he was having second thoughts about his profession. It's not the most secure of careers and the couple were uncertain about the future. They wanted to escape city life for the countryside too, but the opportunities for that seemed out of sight. Thatched roofed gastropubs in the Cotswolds don't come cheap!
Escape to the country… in another country
Tim's parents had a suggestion to consider that might give their son and partner the space and the countryside living that they wanted: to come and explore the south of France where they had retired. They knew it was a place where you can buy a property for 200,000 euros that would cost millions in the UK.
A stunning chateau
So, with a helping hand from mum and dad, Tim bought the family their first château in the Dordogne. And he temporarily gave up his career as a chef to join his wife in a new position as a builder and renovator, craftsperson and repairer, and hospitality worker – and various other roles too numerous to mention. 
The only thing to be sure about is the uncertainty
The move to France gave the family a place with more space, more potential and a better balanced life than in the UK. But the downside is, it's hard to plan anything when you're a chateau owner running your own business.
The family swiftly discovered how difficult it is to work with a historic property. And it's the building, not the builder, who decides what needs to be done. Everything is uncertain, the one exception being you know that things will go wrong. For example, Tim and Krys knew that when they turned the water on there would be a leak every time. They just didn't know where.
Food for the soul
The couple still share a love of food and gastronomy. And moving to France gives them ample opportunity to pursue their passion.
The whole country spoils you for choice, with each region boasting its own specialities.
Tim fell in love with the produce of the Perigord. Many of France's gastronomic masterpieces hail from this area, and the chef in him was drawn to the truffles, caviar, confits, game, wine and even saffron that you can find locally.
Tim says "it's amazing, spending your life working with these ingredients, smelling them as they arrive from France, now I get to tread the fields they grow in".
Lessons learnt
There's been numerous unexpected challenges that living in a château can throw at you but Tim and Krys have learnt the importance of working with the best tools possible. And not to let it get you down when things don't work out how you hoped.
Coping with Covid-19
Of course no one could have predicted the pandemic.
But the family has been fortunate that they've hardly been affected by it at all, the only difference it's made is that it's harder to plan renovations. And works have been pushed back a couple of months. But it has meant more quality time with their young son Owen.
There's nothing on TV
Krys and Tim are so convinced that their guests will immerse themselves into all the activities that will be provided, there's a deliberate policy of no televisions in any of the rooms.
Go with the flow
Tim and Krys are learning to embrace a fun new way of life and its uncertainties.
In their words, you have to roll with whatever life throws at you, and enjoy the adventure of being frustrated and surprised – and always think outside the box.
Booking Enquiries
Find out more or to book a stay – contact the owners here