Château Mas de Pradié
Julia
Château Mas de Pradié, Julia Fulford-Kirby is the sole owner of this impressive estate that includes a gite and luxury stables in its grounds in Aveyron, southern France. But she shares her idyllic surroundings with her sisters Sarah, Jenny and Melissa as well as her cats Tabatha and Ziggy and numerous other feline friends.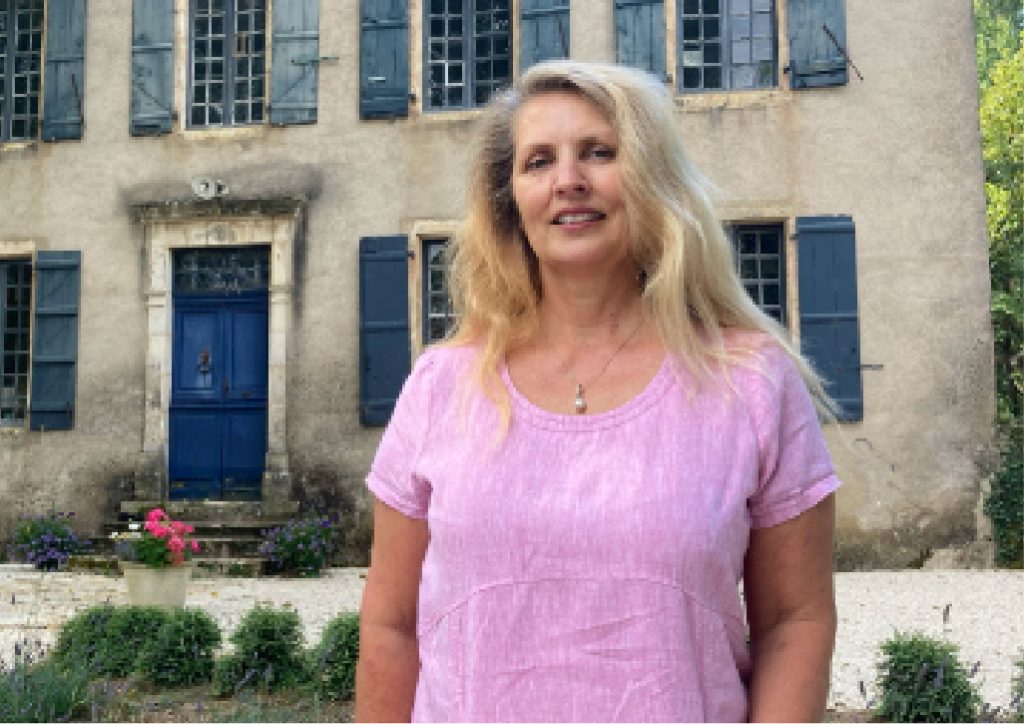 Australia…
Julia, ceramicist, interior designer and author grew up with their father in Australia.
But she chose France
However her heart wasn't in either Aus or the UK. Instead, she dreamt of living in France.
But why a Château Mas de Pradié?
Part of her dream was to live in a really old property. Something with character and history.
Originally, she was thinking perhaps a small farmhouse. But when she spoke about her plans to her sisters the building she imagined grew and grew.
And when her eldest sister Sarah said she wanted a place with a moat and turrets, Julia decided that only a château would do!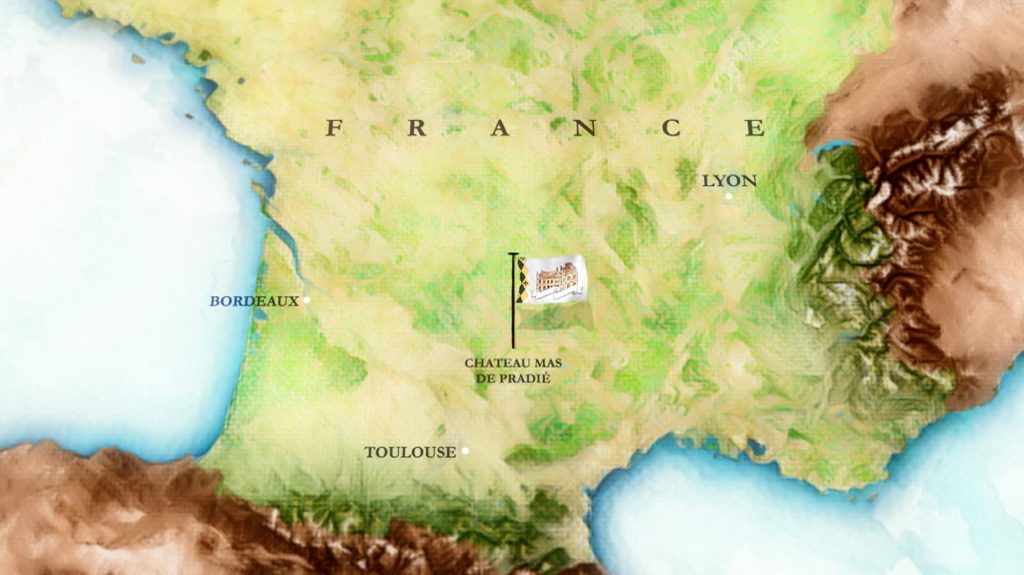 A sisterly project
Although Julia put her money into the Château, and it's her home, her sisters felt emotionally invested in the property too. And spending time together enjoying the French country life is a shared dream.
The Château
Château Mas de Pradie was built in the mid-1700s, with a large barn that served as a royal relay station for horses. It was also home to an old mill that operated when the lake flooded seasonally into the cave system below.
Bernard Dufour painter
A previous owner is Bernard Dufour, a French painter renowned for his abstract painting after the Second World War, and later also for his portraits and human figures.
Having lived in the property for the majority of his life – over 55 years – he has left his mark in every building. And Julia pays homage to his memory today, with studio space for any artists who may come and stay at the château.
Mystery of the dolmens
In the oak forest you'll find a number of dolmens, massive stones that were erected maybe thousands of years ago. Archaeologists are still not sure who built them or why, but because human remains accompanied by artefacts have been found nearby, it's assumed they were built as above-ground ancient burial chambers.
There's a cave system under the wood, into which water flows for around 18km or so, then pours out into the nearby river.
The Grotte de Foissac cave
In the Grotte de Foissac cave nearby cave lion skeletons have been unearthed and some of the world's oldest cave paintings and female figure drawings have been discovered here.
There's also a well on Julia's property, built hundreds of years ago that drops down 20 metres into an underground stream that you can see running below.
Julia: artist, sculptor, interior designer, author
Julia is an accomplished artist and writer herself. She exhibited a series of life-size statues at the 2,000 Olympics in Sydney, and worked on interior designs professionally.
Which is why she trusts her instincts in designing the Château interior.
So, for example, the modern trend of everything being white and bright doesn't suit the property.
The château decides how it looks
Julia, in her words, she lets the château speak to her.
And in an older, traditional home like hers, she feels dark moody colours are more appropriate. Although she will often start with a plan that may change direction.
And she says she's still waiting for the property to tell her what to do with the hallways!
Living through the pandemic
The pandemic hasn't hit her business as badly as she feared it might.
2020 was due to be her first year of business, and her gîte has enjoyed unexpected bookings throughout the summer.
Away from her sisters
However it has affected her emotionally. Her sisters have been stuck in Australia and she never for a moment thought that they wouldn't be able to see one another for two years.
So while she waits to be reunited she consoles herself with looking after the garden. And with a clowder of cats that follow her around, she'll never be too lonely.
Château Mas du Pradie Services
gites, weddings events, retreats, B&B, exclusive use
Booking Enquiries
Find out more or to book a stay – contact the owners here