Château de Gère, Trish moved to Paris from America in 2008 for work and after more than a decade in the city, she was ready for a change. The first COVID lockdown was the push she needed to sell her small Parisian apartment and find a house in the suburbs. That plan changed when a friend said she could buy a chateau for the price of her apartment, so out of curiosity, she began browsing estate agency websites. And when the pandemic cancelled her plans for a big birthday adventure, she decided to make a road trip to the southwest to go chateau shopping. Half serious about actually buying a chateau, when she arrived at the third one, it was love at first sight and she made an offer the same day.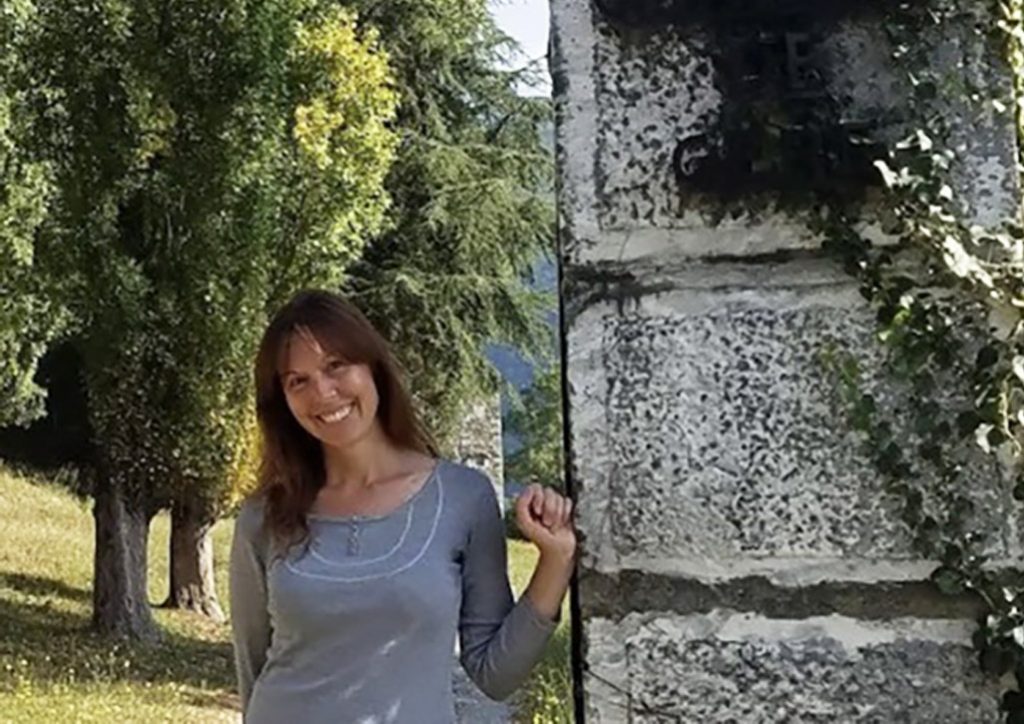 Decisions to buy a Château de Gère
It was a decision made with the heart without much thought about a plan going forward or knowledge of the area. But because much of France was still working remotely, she just made the move and would figure out a plan when and if she would need to go back to the office for her job in Paris.
Bought when?
The paperwork was signed and completed in December 2020.
What was so special about this one?
The chateau dates back to the 14th century and has a rustic feel and a long history, including serving as a hunting lodge for King Henri IV. It is situated in the foothills of the Pyrenees mountains near the Spanish border and is well connected with ski stations in one direction and beaches in the other. And because it's France, good wine and cheese are never far away.
Château de Gère is on the 'Route de Fromage' and Trish's neighbours are cheese producers who provide her with cheese in exchange for allowing their sheep to graze on her land.
Prior to chateau life
Trish had been living in Paris, working as a marketing director for a consulting and technology firm where she is still employed today.
It was also while living in Paris that she started making more healthy and sustainable choices, such as buying local and reducing waste by doing her shopping at the outdoor markets and natural food stores that sell in bulk. Her interest in sustainable living has continued to grow since moving to the countryside.
What about spare time?
There isn't much of it! While her day job is full-on, any spare time she has is spent doing work in and around the chateau. Otherwise, she enjoys hiking, cooking, gardening, and welcoming family and friends for a visit.
What did your friends and family say?
They thought she was crazy…but fully supportive, as always.
What is your vision for the future?
Trish plans to create a business that hosts retreats and workshops for small groups. The chateau is relatively small with 5 bedrooms, but with a lot of outdoor space and plenty of activities in the surrounding area, there are a lot of possibilities. Sustainability will also play an important role in her business as she continues to learn how to make more sustainable choices and hopes to inspire others to do so as well.
Ever homesick?
While Trish misses her family back in the US, she feels very much at home in France.
Advice for anyone looking to buy a château…
"Just go for it! You only live once, so if it feels right, take a chance and make the most of it!"
For your fans
Trish is a self-proclaimed rookie when it comes to DIY, so be prepared for errors and projects that don't necessarily go as planned. Luckily she doesn't take life too seriously and can laugh at herself when she makes those inevitable rookie mistakes.
In planning her projects, Trish tries to make sustainable choices when possible, for example, opting for natural or locally sourced sustainable products, reusing or repurposing existing materials, and supporting businesses in her community. She has invested in solar panels, uses battery-operated tools vs. gas-powered, and recycles or donates unwanted items vs. throwing them away.
She also composts as part of her zero-waste efforts and has made the first attempt at a no-dig garden which turned out quite well! Trish admits there is a lot more that she can do when it comes to sustainability, but she continues to learn and make small adjustments to do her part in a way that fits her budget and lifestyle.
The Chateau features
The chateau was first built in the 14th century, with additional floors and a tower added later, likely in the Renaissance era. Thick stone walls give it a rustic feel both inside and out and the large fireplace with its old rotisserie that Henri IV might have used after a hunting excursion.
A plaque on the front of the chateau also reads, 'Wisdom begins with the fear of Jean de Gere', an owner from the early 1600s who is rumoured to have kept his private affairs in the village below called Monplaisir ('my pleasure').
Other interesting features include what appears to be the remnants of a stone toilet seat on the back of the chateau as well as a hidden secret passage that has yet to be discovered.
There are also more modern features such as an inground swimming pool and pool house, all surrounded by about 5 acres of land with plenty of space to get in touch with nature.
Inspiration for decoration
Trish is aiming for a comfy, yet rustic vibe.
Top DIY tip?
Take time to decide what you want to do and research it well. It's also a good idea to ask for the help of friends and family who know what they're doing!
What were your biggest challenges?
Although the chateau was fully habitable when Trish moved in, there is a lot to keep up with and she has a long list of ideas for improvements. Her DIY experience is limited so she doesn't have a lot of the knowledge, skills, and experience needed for the projects. Her ambition often outweighs her ability, but that doesn't stop her from giving things a go.
Favourite rooms?
From the outdoors, looking in. Relaxing with a glass of wine, surrounded by mountains, with just the sound of sheep bells and the stream, puts her in her happy place.
How has the show changed your life?
She is looking forward to finding out! Despite a long career in marketing where she has been creating content, running events, and producing videos, she is always behind the scenes so it's quite a different experience being in front of the camera!
Who is your typical audience?
While Trish believes her chateau and the surrounding area have a lot to offer visitors from all over, she thinks it's a particularly unique experience for Americans and hopes to welcome more once her business is up and running.
Things to do locally
The Valley d'Ossau is made up of a number of charming villages with gorgeous views in every direction. It has a lot to offer outdoor enthusiasts such as skiing, hiking, climbing, cycling, canyoning, canoeing, and fishing. Biarritz and the Atlantic coast are just a 2-hour journey to the west and Spain is about 40 minutes south. And for the foodies, the regional dishes are plentiful, which are nicely complemented by a local Jurancon white or Madiran red, followed by one of the many varieties of Ossau-Iraty cheese.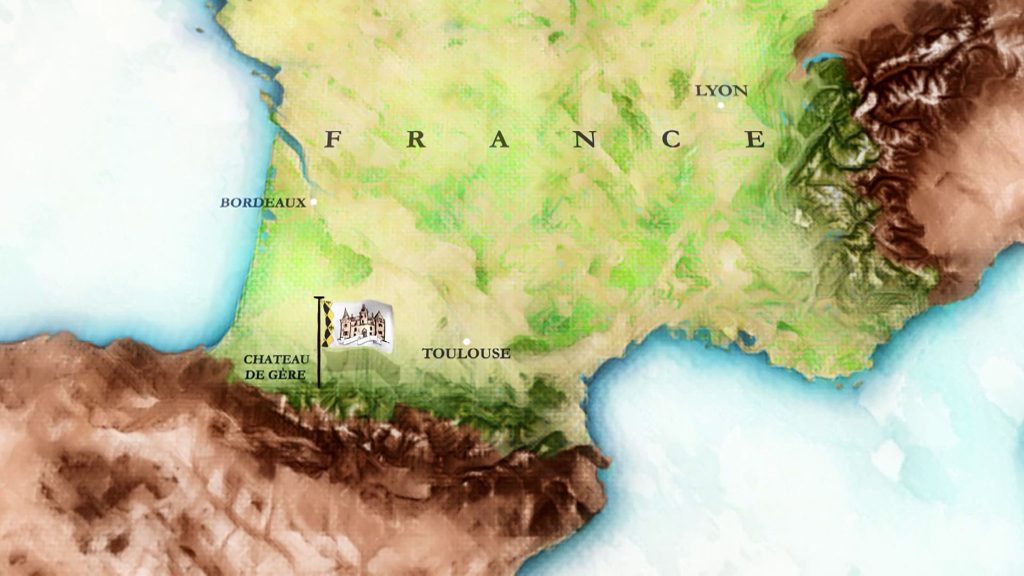 Château de Gère Services
The chateau is currently a private residence but our vision
is to open it to host small group retreats and workshops
Booking Enquiries
Find out more or to book a stay – contact the owners here