Château de Lassalle
Christina & Sassan
Château de Lassalle, After moving from the States (Christina) and Iran (Sassan) to the UK, it was a longtime dream for the couple to relocate to Europe. After reading a lot of travel novels and taking many trips across the channel, the couple decided that buying a chateau in France would be an amazing opportunity. The decision to rent a villa in Tuscany for their wedding for two weeks worked out to be cheaper than a wedding in London. It was this event that sparked the idea to recreate a similar option for other couples considering getting married abroad.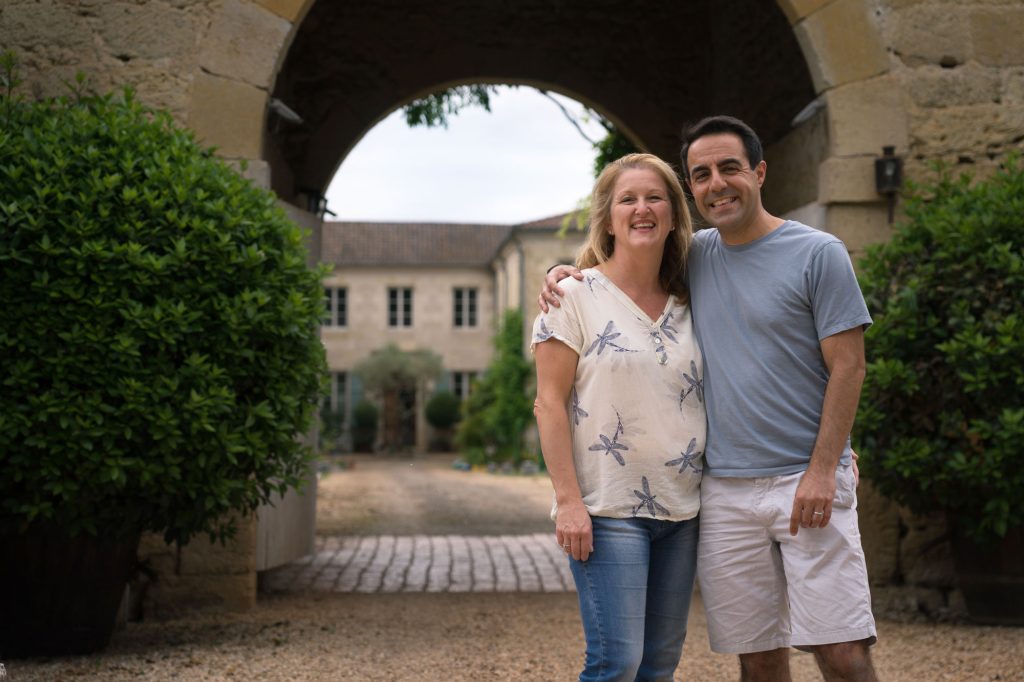 Château de Lassalle, Prior to chateau life
Over two years, the couple viewed 120 chateaux, spending long weekends travelling from their home in Surrey to find the perfect one.
What was so special about this chateau?
The location and surrounding area. The number one criterion for the Château de Lassalle was to have a peaceful and private estate that wasn't overlooked. The couple found many chateaus that ticked all the "chateau boxes" but the area wasn't quite right.
The moment the couple drove down the tree-lined drive and discovered the 21-bedroom chateau, tucked away in 8 hectares of private land, they knew it was the one. Despite the tranquil grounds, the property is only 5 minutes away from several villages and less than fifteen minutes to a large city with shopping, restaurants, and major transport links.
What were you doing before renovating a chateau?
Prior to buying their chateau, Christina worked full-time for a Consultancy and will continue to do so for the foreseeable future. Sassan worked with one of the largest online retailers before moving to France, but now his focus is on renovation and creating the couple's hospitality business.
Pandemic changes
The pandemic and resulting lockdown prevented anyone from viewing properties for several months. Though the pandemic persisted, the couple was able to move to France and find temporary accommodation to continue their search without being restricted by the UK-France border closures.
What spare time?
Before chateau life, the couple spent a lot of time outside hiking, biking and being social with friends. Now their time is spent focusing on the chateau – renovating, gardening, setting up their hospitality business and occasionally entertaining.
Family thoughts?
Mostly excited! Those that know them better think they're crazy!
Were there any hurdles?
There were many! Relocating in the midst of Brexit and a pandemic required persistence. The language barrier has definitely been a challenge for Christina, and would have been more difficult had Sassan not spent several three hours per day learning the language.
Administrative details (banking, insurance, healthcare, phone & internet service, etc) took much more effort than in the UK and slightly delayed their journey. As an American (Christina), some French banks wouldn't open a bank account in her name or consider a joint application for a mortgage.
Do you ever feel homesick?
As Sassan is from Iran, having not been able to visit his home or his family over the past ten years has made him homesick. Both Christina and Sassan have been able to travel to the US recently to visit her family, and Christina travels frequently back to the UK and abroad for work, so she has less opportunity to be homesick.
Vision for the future
After some initial renovation and redecorating, the plan is to rent out the entire chateau as a vacation home and wedding venue. The previous owners ran the chateau as a 4* hotel and events venue, including weddings and conferences, however, the couple do not intend to reopen as a hotel.
Advice for anyone purchasing a chateau?
Don't rush things – we've changed our minds on priorities almost daily since moving in – and be prepared for eye-watering renovation and maintenance costs. Having a lot of land seems like an affordable luxury, but taking care of it can have hidden costs.
Something for your fans?
The couple have been busy settling into their local community, even being featured in their regional
newspaper.
Interesting Château features
With lots of original features still in the chateau and it being a hotel prior to being taken over, the chateau is still in good shape. The Grand Salon has a huge fireplace and there is original tiling on the floor. The style is in the late French Revolution, where the ornate features were removed and then modernised. Every bedroom has a bathroom so that's also 21 bathrooms. With two wings to the chateau, each has different feature rooms including libraries and separate apartments. Outside features a pool overlooking the hills and surrounding areas.
Biggest inspiration for renovation?
Chateau DIY and other chateau blogs and vlogs.
Top DIY tip?
Live in the chateau first! Then renovate where you see changes that are needed. Invest in the right tools for the job.
Biggest challenges?
Aside from the sheer scale of work that needs to be done, one of the challenges has been the availability of materials. Supply chain disruptions from the pandemic and war in Ukraine have increased the cost and wait for key materials like fuel, wood and cement.
What are your favourite rooms?
There are many, but the two-bedroom suites, the Grand Salon and the Salle a Manger currently rate at the top.
Main business for the chateau?
Group holiday rentals, weddings and eventually retreats.
Types of customer?
The previous owners had loyal and relatively local patronage and the hope is for this to continue, in
in addition to attracting an international clientele looking to enjoy a holiday in France. The previous owner used to host 20 to 25 weddings per year.
The most exciting part being on the show?
The show initiated their move to start actively looking for their dream chateau. Whilst filming and upon moving in, there were other chatelaines there to greet them which made them feel part of a community.
What are the local landmarks and places for guests to visit?
The village nearby has a monastery and there are lots of hiking and biking trails around the chateau.
Within close proximity to several wine regions (Buzet, Brulhois, Bergerac and Bordeaux), there are
local markets for guests to enjoy Agen prunes and foie gras. Bordeaux is 75 minutes away while
Toulouse is 60 minutes.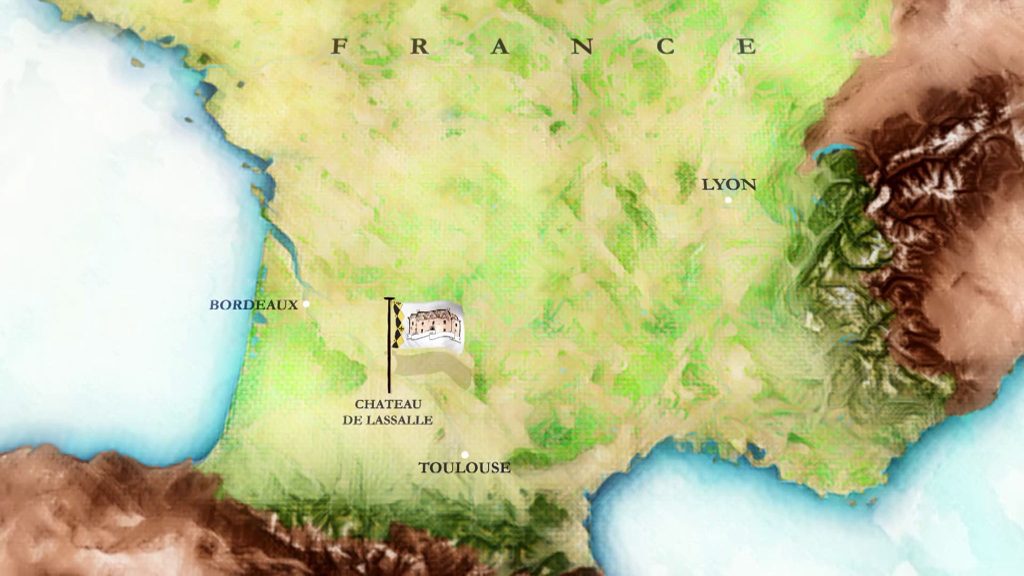 Château de Lassalle Services
weddings, exclusive use, events
Booking Enquiries
Find out more or to book a stay – contact the owners here