Château Cadres
Debbie, Paul, Aaron, Harriet & Hannah
Château Cadres, Bathroom fitters by trade, Aaron and Paul were providing their services for those looking for refurb and building work. Debbie has an eye for design specialising in interiors which was fit for exactly what they were looking to do. Harriet was training horses before she ventured into yoga and Hannah went from university to schooling, specialising in teaching development.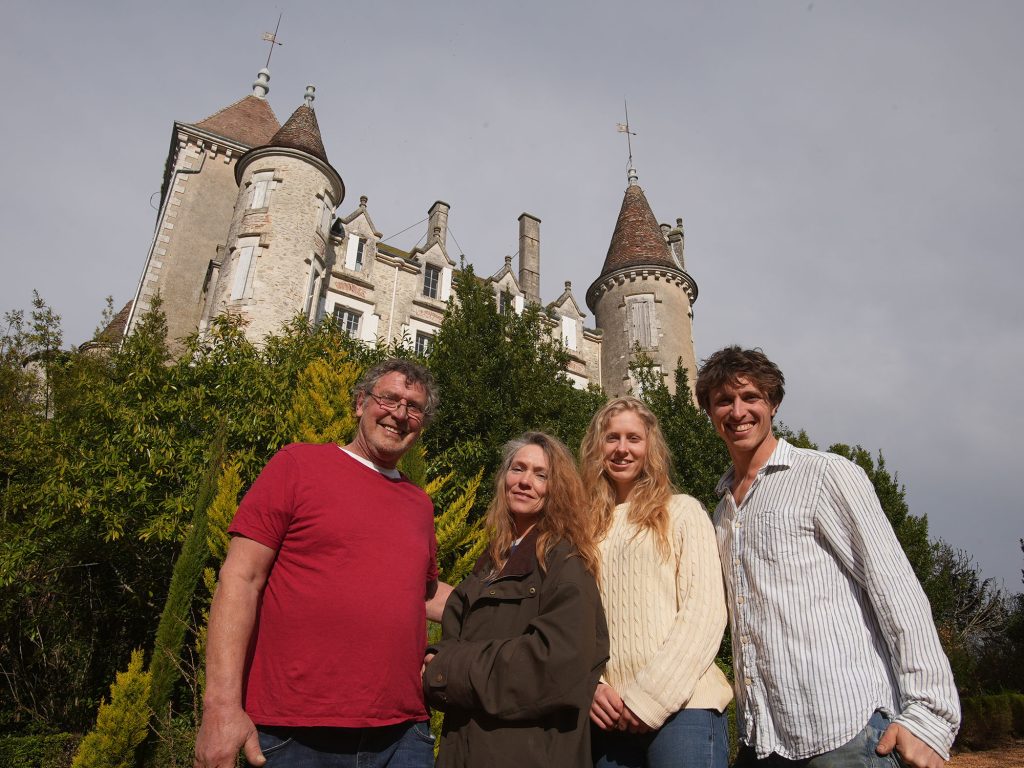 Decisions into buying a Château Cadres
The family own a Maison in the Charente and were running it for a few years as a gite. While Debbie and Paul wanted to move to France to look at starting a business in luxury accommodation, the whole family plus Aaron's fiancée (Hannah) made the decision to move with them. Plus they always wanted to start a wedding and accommodation business.
Bought when?
The move from Kent occurred in November, only one month after the completion of the sale.
Why this one?
The amount of potential this château had in particular was one of the major advantages for choosing Château Cadrès. The family had looked at plenty of other chateaus but they had all been overly modified with no character. The previous owners hadn't done much work to the Cadrès which allowed them to visualise how they wanted it to look.
Pandemic life
With their first chateau, they lost all their bookings by March 5th 2020 because France closed all their borders. Since then they've had a backup of weddings that had been previously cancelled and now rearranged. Being able to purchase building materials also proved to be difficult while travel laws stopped them from travelling internationally.
Spare time. What's that?
Aside from developing their properties which will always be continual, the family are into their health and wellbeing and focus on rowing, horse riding, fitness and yoga. Or watching Fawlty Towers on repeat – Paul's favourite!
Thoughts from family and friends
Aaron and Harriet's brother is a lawyer in London and believes their move to France suits them. Because of Aaron and Paul's background, their friends knew it would be a truly successful venture.
Hurdles. What language barrier?
Harriet went to school in France and speaks the language fluently. Debbie speaks 18th century French while Paul knows very little. The previous owners took a while to put the chateau on the market. In France, every person linked to the property has ownership so every party must agree to the sale otherwise it can't be sold. With this particular château, there were 20 people involved in selling it and all bar one said yes which delayed its sale. Online, the chateau looked awful; the photos did no justice but Aaron's gut feeling thought it would be different and was instantly mesmerised when they first visited.
Ever homesick?
It's a no all around! They miss some British food. Hannah's family are based in Scotland where they travel up yearly to visit by car.
Vision for the future
There's always something to do! It'll be a few years before the château is finished but their vision will be focusing on weddings, events and health & wellness retreats.
Advice for anyone looking to buy a château…
Paul says, "look, look again and don't buy it!" As with any property, you need money and some knowledge on renovation. You'll learn quicker than you expect. Definitely learn French!
For your fans
The family loves animals! They live with Marmite the cockatoo, 5 dogs, 1 cat and 2 horses.
The chateau features
The chateau is surrounded by 21 acres of ancient woodland and upon first glance, it resembles a fairytale, Disney chateau. Externally, the château features turrets that each vary in size and a south terrace that receives all the sunshine! It overlooks the valley, so the changes in weather are truly spectacular. Internally, there is a lot of ornate wood panelling. Other than that, each room takes on the environment for its own aesthetic.
Inspiration for decoration
Old and new is an ethos they practice with each room. They love to keep it to a modern standard while maintaining the original aspects.
Top DIY tip?
Invest in lots of decorator's caulk before you buy a chateau with wood panelling – it's needed for filling in the gaps prior to painting. French paint isn't as good as English paint so they source most of their paint from overseas. Buy in bulk!
What were your biggest challenges?
The change in weather has been a huge factor. The heating is now running which certainly helps! Some of the rooms are quite dark and need a lot of work in lighting. The entrance hall alone is 25m and only has one light so it'll require lots more lighting!
Favourite rooms?
The idea of being in the kitchen when it's finished is hugely exciting. The main bedrooms are stunning as they feature high ceilings and the reception rooms, which have been recently completed, are being used for Harriet's yoga studios.
How has the show changed your life?
"It's all very surreal," says Aaron. It changes the dynamic every day from renovating and doing work to the chateau.
Being on the show…
The crew are great to work with. Peter, who has repeatedly filmed with them, is constantly filming certain aspects of the chateau which the family love to see. They're also intrigued to see if anyone they knew while living in the UK will get in touch too.
Things to do locally
The chateau is right in between Toulouse and Bordeaux – lots of great things to do in the cities! The area is surrounded by undulating hills and untainted landscape. The Lot river is really beautiful and is brilliant for fishing. Also coupled with lots of wine regions in the surrounding areas.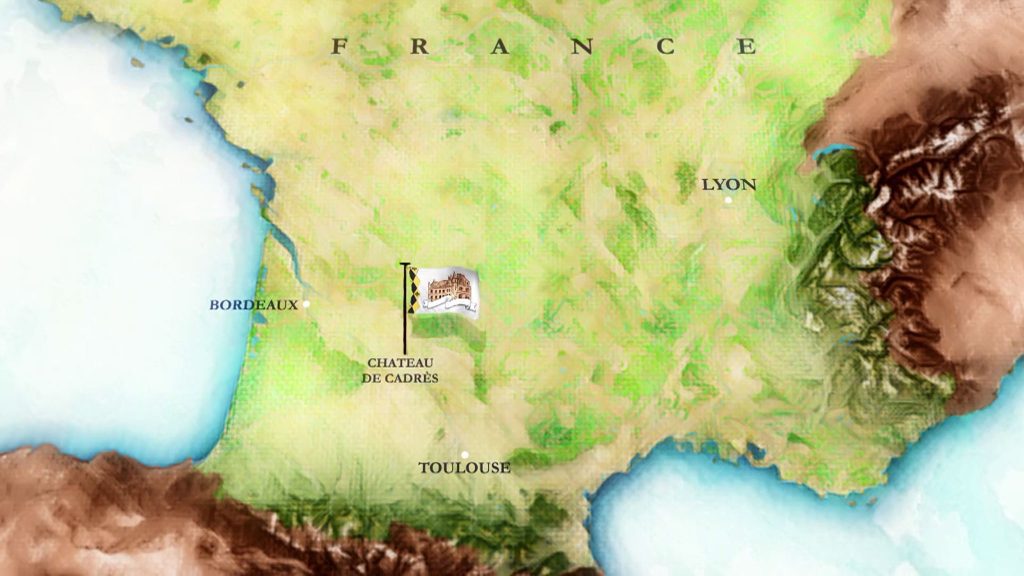 Booking Enquiries
Find out more or to book a stay – contact the owners here